Twenty-three percent of people who suffer a traumatic medical emergency die before EMS arrives because no one on scene was trained to provide first aid care. You can be prepared to be someone's hero without having to spend days in a classroom and study hundreds of pages of a textbook. We make learning first aid convenient, rememberable and online.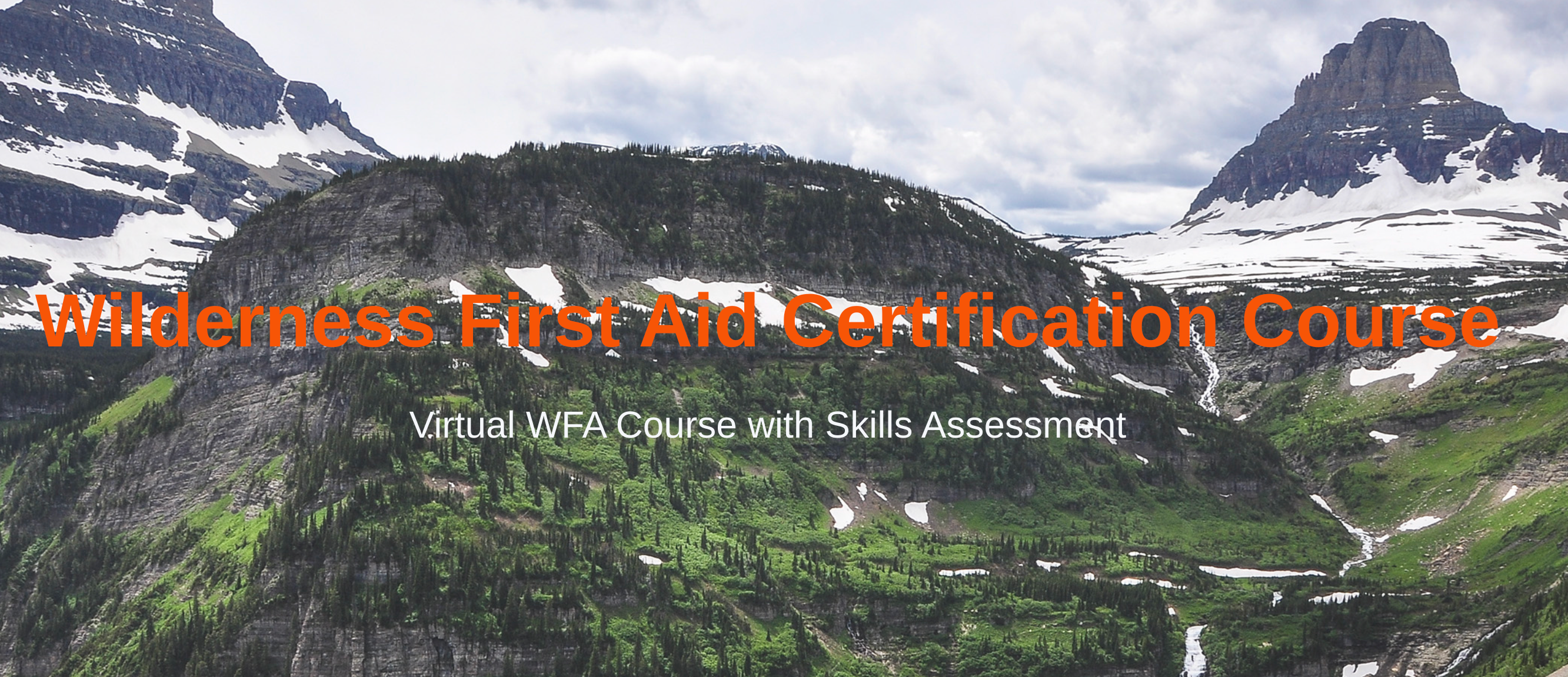 Online Wilderness First Aid Certification Course
This course is based on Wilderness Medical Society Guidelines and medical best practices and consists of all the presentations, demonstrations, videos and slides found in the traditional, onsite, two-day, sixteen hour Wilderness First Aid certification course. 
If your employment or volunteer work requires you to be WFA Certified, this course is for you. The course includes a Virtual Skills Assessment required for a two-year WFA certification. Complete the online portion of the course and schedule a skills assessment with your instructor.Included is a proctored, virtual skills assessment that you may schedule at a time that is convenient for you.
The Wilderness First Aid Certification Course meets the requirements for the Boy Scouts of America, Girl Scouts of America, the American Camp Association, NICA, US Department of Interior and many other organizations.
Upon successful completion of the course, you will receive a digital Certificate of Certification that is active for two years.
Click here to learn more about this course.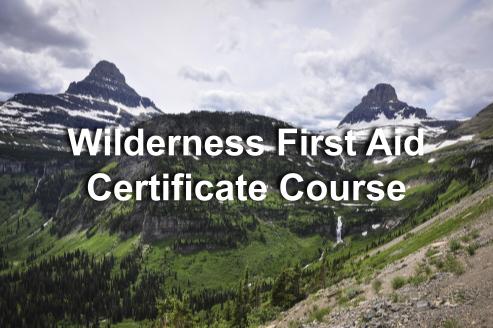 Online Wilderness First Aid Certificate Course


This course is a complete Wilderness First Aid course with all presentations, demonstrations and practice scenarios but does not include a skills assessment. Upon successful completion of the course, you will receive a completion certificate.
The WFA Certificate Course is perfect for anyone who desires the comprehensive first aid training provided by the course, but does not require a proctored skills assessment and WFA Certification for employment or volunteer work.
Click here to learn more about this course.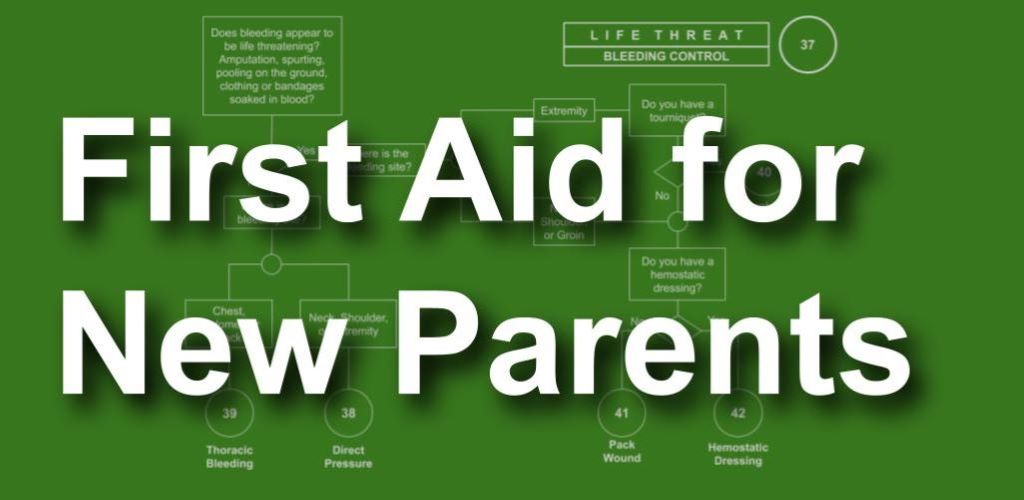 Learn How to Help a Baby in a First Aid Emergency.
The School of First Aid's Online First Aid for New Parents course covers over two-dozen topics using concise, to-the-point presentations, illustrations, demonstrations, and audio clips. This online first aid course is perfect for anyone who desires to learn how to identify when an infant is injured or ill, how to care for the infant and when to know that the infant requires immediate professional care.
Learn more about this online course here.

Hands-Only CPR Certificate Course
In this 10-minute course, you will learn how to recognize when CPR is required, the proper form and technique for performing hands-only CPR, and how you can practice your CPR skills at home using a pool noodle.
Upon successful completion of the course, you will receive a Certificate of Completion that you may download and print.
Enroll for free here.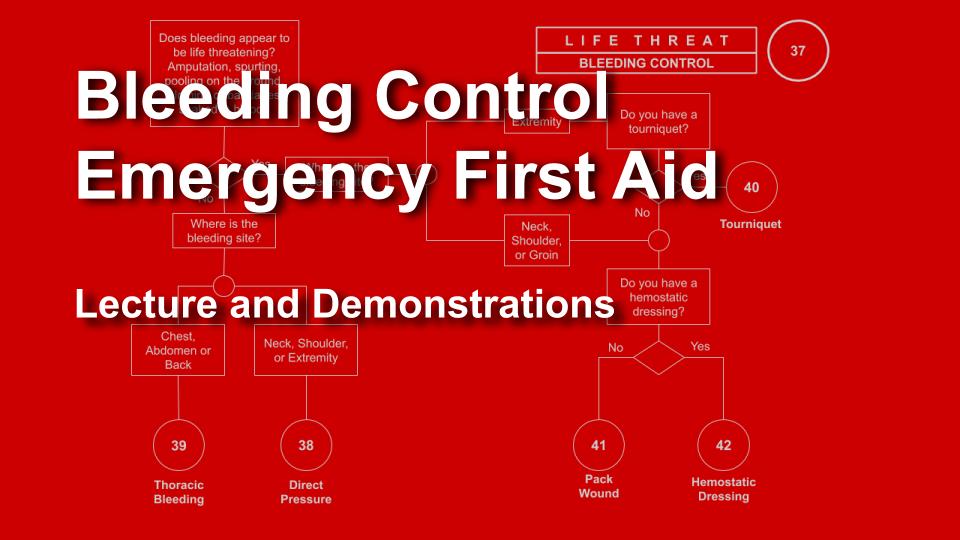 Bleeding Control Emergency First Aid - Free Course


Learn five different skills to stop bleeding. This free course is an excerpt from the Wilderness First Aid Certificate Course.
Included in this course is a PDF download of the algorithms used in this course and video demonstrations of:
Pressure dressings
Hemostatic dressings
Wound packing
Digital pressure
Digital pinch
Tourniquets - CAT and SWAT
Upon successful completion of the course, you will receive a digital Certificate of Completion.
Click here to sign up for this free course.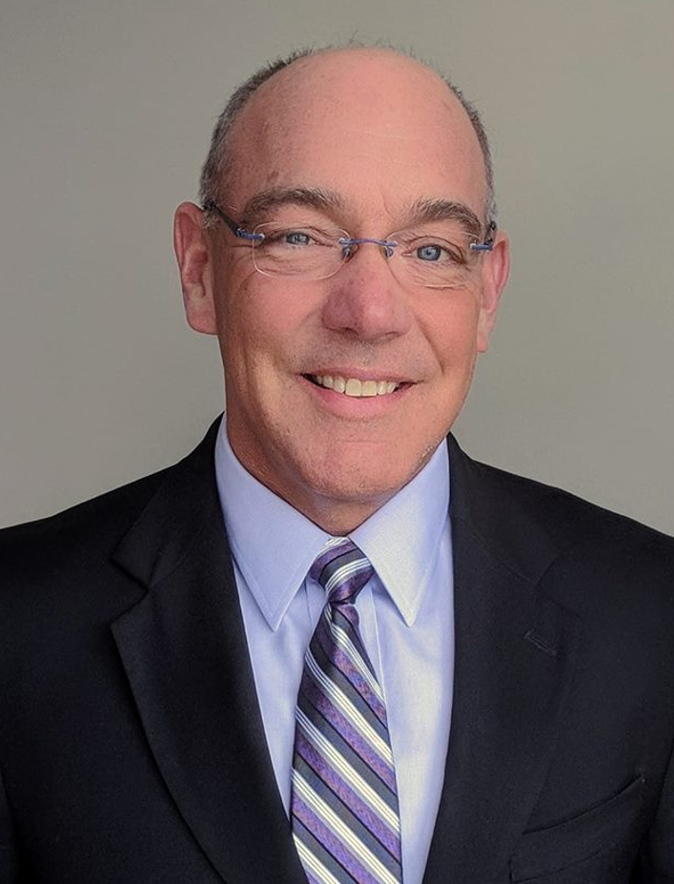 Your instructor - Jeffrey S. Imel, Emergency Medical Services Educator and Author
I am a National Registry Emergency Medical Technician and Wilderness Emergency Medical Technician. I hold instructor certifications in First Aid, CPR/AED, First Responder and Wilderness First Aid. I have over three decades of teaching experience.
My life mission is to educate people with no medical background how to deliver aid in the first critical minutes of a medical emergency and continue to provide care while waiting for EMS to arrive.
I am the author of four first aid books. My books illustrate first aid care and treatment using intuitive "Yes-No" decision diagrams. These books significantly reduce the time first aid students spend taking notes in class and students who use my books report increased retention and achieve higher test scores. My book and teaching method will increase your confidence during the scenario portions of the course and serve as an excellent review tool to help you keep your knowledge refreshed.​
"Be Trained. Be Prepared. Be Someone's Hero." is a Service Mark of UDTWFA, LLC.